It Takes a (Trusted) Village: PediaSource Leverages Experts to Offer On-Demand Parenting Support
"With families scattered all around the world or the country, it takes a village," says Hema Raj Trukenbrod, founder and CEO of PediaSource, a child and teen behavioral and developmental platform that offers support by phone from highly vetted experts. "My goal is to create the trusted village with technology. That's what PediaSource is going to be –– right there for you."
Hema's not just talking to our podcast listeners here. Because as I announced on the show, I am going to be the father of a sweet, baby girl.
It's great news. But that's why I had Hema on the show. Because I don't know what the f*ck I'm doing!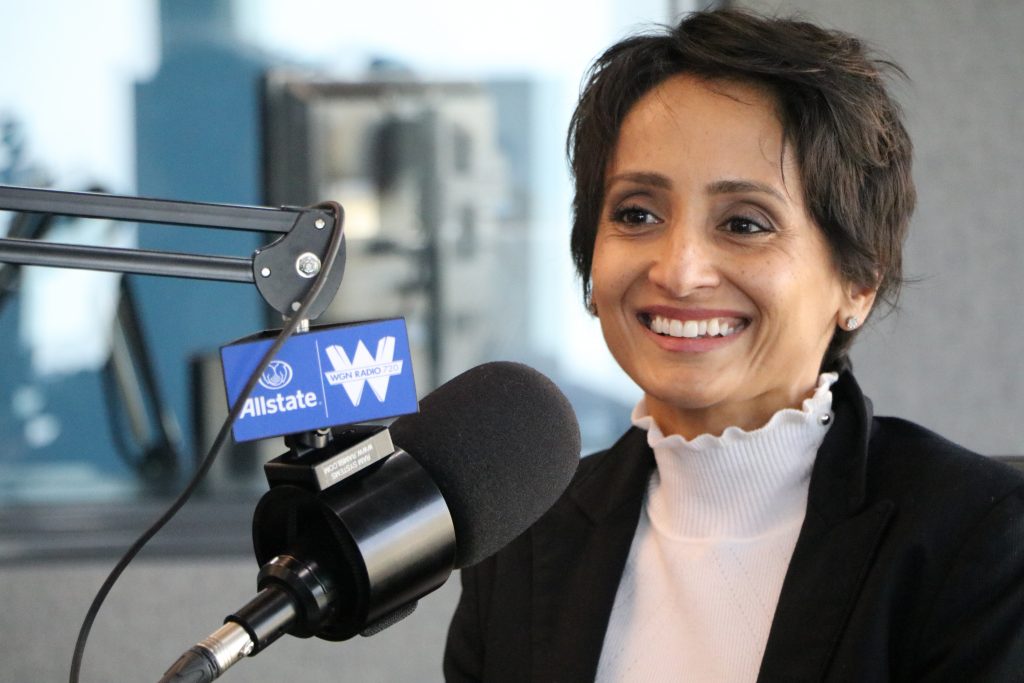 I know I'm not alone. Apparently there's not a manual. New parents –– hell, most parents, I hear –– need help sometimes. I want to get it from other people who've been through it, but I want them to be intelligent. I don't want to get advice from random internet searches.
So how is PediaSource different?
"You can ask the experts," Hema says. "Not someone who may have done an adjacent degree in something that has the word health in it.
"You have a problem, you have a concern. Maybe you don't know if it is a problem. But you can get on the phone, and we connect you to specialists that deal with newborns all the way to 18 years of age."
Perhaps more importantly, Hema says, PediaSource provides immediate next steps and action plans tailored to you and your child's needs, from breastfeeding to behavioral issues.
So, what's the genesis of PediaSource, how does it fit into the market, and how am I going to use it to keep my kid out of prison? Here are a few highlights from our talk:
Clinical expertise that cuts through the noise
Hema is a clinician with over 20 years of experience as a pediatric sensory and occupational therapist. She's also a mom of two young girls. Throughout her career and in her experience raising kids, she's spent a lot of time helping fellow parents with everyday parenting challenges.
"I came to this country 30 years ago," Hema says. "I had very little money … but I had 'stick-to-it-iveness.' It's always been one thing that's been prevalent in my life. And I don't know why, but I always look for the hard way.
"But parents shouldn't do that. Parents shouldn't do it the hard way. It's hard enough being a parent."
She noticed that many parents have difficulty navigating through the immense amount of (often conflicting or untrustworthy) information on the internet, googling for hours without feeling confident about what to do next. They aren't getting the help they need  quickly enough and end up wasting time, resources, and emotional energy, often seeing the wrong type of specialist.
Hema saw that they're weren't any services "doing really high-touch consulting," she says. "And I said, all right, let's do the hard way. Let's create a startup that's going to do it."
The platform features experts across 10 areas, including child psychology, neuropsychology, learning specialists, sensory specialists, speech language specialists, sleep/potty training specialists, lactation specialists, IEP and school navigation, and parent coaches.
"PediaSource is a trusted resource, whether you're dealing with a sleep issue or a breastfeeding issue –– all the way up to high school anxieties," Hema says.
A win for working parents
Hema launched PediaSource earlier this year directly to consumers as a way to gauge market interest. "Parents told us they love it," she says. "They love to be able to be either at home or at work and say, 'I've got a quick question. Or, my question is not so quick –– it's a little in depth, but I can ask an expert.'"
Once Hema and her team validated the market, she says, the next questions were: How do we sell this? Who else needs this?
The answer? Working parents.
"Working parents are a huge percentage of our population," says Hema. "We have a four percent unemployment in the US right now. The number of working parent households has skyrocketed, but they're still caring and loving parents."
Hema talks about a Fortune 200 executive who set up a meeting with PediaSource. "Because we're a smaller company, I field a lot of our customer service issues," she says. "The customer was desperate for help –– 'I'll do anything. Just tell me what time I can talk to the expert.' I said, listen, relax. It's all right. The three times that you've given us, you will be connected to someone during those times.
"Later on during the review stage, she said, 'Hema, I cannot tell you how much you helped me for the next 48 hours. I was so much more productive. I even told my husband, don't worry about it. I'm speaking to the right person.'"
Hema says that this is another clear benefit of PediaSource. "It's helping people be more productive because you can take care of your little ones, to make sure they're successful, as well as taking care of what you have to do in life."
Now coming soon to your benefits package
Increased employee productivity is one of the value propositions Hema highlights now, as she moves beyond the consumer market and sells PediaSource as a benefit to companies.
"We're in talks with Fortune 200 and 500 companies, as well as with a company right now that was voted one of the top 10 places to work in Chicago," she says. "Why? Because these companies care about their employees. It's hard for working parents to stay on top of this. To make informed decisions, you have to be informed."
Circumventing the rabbit hole
You know how it goes: late at night, you're worried about a weird symptom of some kind. You go to WebMD and you're able to learn only enough to make you think it's dangerous. Then it starts haunting your brain, sending you down a rabbit hole.
I don't want to do that when it comes to parenting. So I love that PediaSource is a tool I can rely on and get access to people who actually are qualified to respond.
"You can sit on your sofa at home and shop online for 30 kinds of toenail clippers. You can get parts for your boat. But you cannot, as a parent, [utilize] that information to ask a bloody question? That's ridiculous," Hema says.
"My job right now as the founder of PediaSource is to find a way to make this even more accessible to us here in the US, and globally."
'Holy crap, I'm going to be a dad'
"PediaSource will help you in so many ways," Hema tells me. "Understand first that it will serve your family from the time your little girl is born, all the way through to when she's 18. Concerns about a child don't end. They just take on different forms. They morph."
I'm excited about impending fatherhood. Not to sound shifty about it, but if there was ever a reason to back up women entrepreneurs, this is it.
"That little girl is going to change your life and you know it," says Hema.
I know it.